Welcome and thank you for your interest in the Atmospheric Sciences (ATM) graduate program at the Rosenstiel School. ATM is a new program in the Department of Atmospheric Sciences that provides students with the outstanding education and training necessary to tackle today's major scientific challenges in the atmospheric sciences. We offer PhD and MS degrees, as well as Master of Professional Science degrees in tracks that include Weather Forecasting and Weather, Climate, and Society.
The Rosenstiel campus is located on the beach of Virginia Key, an island about 3 miles offshore of Miami's mainland. Our warm tropical environment combined with Miami's breathtaking sunsets and magnificent storms make the Rosenstiel School a truly inspiring place to study our Earth's weather and climate. And with a beach and local watering hole, the Wetlab, right on campus, there is no place like the Rosenstiel School to earn your graduate degree!
With top-notch research facilities and an expanding faculty, there has never been a better time to begin your scientific journey at the Rosenstiel School. The faculty, researchers, and students in ATM are a diverse and tight-knit community who perform innovative, world-class research in areas including tropical meteorology and hurricanes, climate dynamics, atmospheric chemistry, and cloud and aerosol processes. We are particularly proud of our students' accomplishments in all these disciplines, and their successful careers in first-class institutions after graduation. I encourage you to learn more about our research here and see a complete list of our faculty here.
Students in ATM have access to new and unique facilities at the University of Miami and within the Department of Atmospheric Sciences. The Center for Computational Science fuels our research with powerful supercomputers, while the Cloud-Aerosol-Rain Observatory allows students to collect atmospheric measurements year-round. We also have a new, state-of-the-art Helicopter Observation Platform, ideal for atmospheric sampling and remote sensing measurements. Students regularly collaborate with scientists at NOAA's Hurricane Research Division, located across the street from campus, and the National Hurricane Center. The ATM students and faculty also collaborate with scientists from all over the world, and we always encourage our students to travel to conferences, summer schools, and workshops across the globe!
To stay up-to-date with our news and events, please follow us on Facebook. I encourage you to email faculty members directly with specific questions about their research or to reach out to me with any questions about the degree programs. The folks in our Graduate Studies Office are always happy to answer general questions about RSMAS and our graduate programs and they can be reached at gso@rsmas.miami.edu.
Thank you for stopping by and we look forward to receiving your application!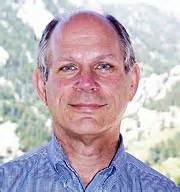 Cheers,
Dr. Elliot Atlas
Graduate Program Director, Atmospheric Sciences
eatlas@miami.edu